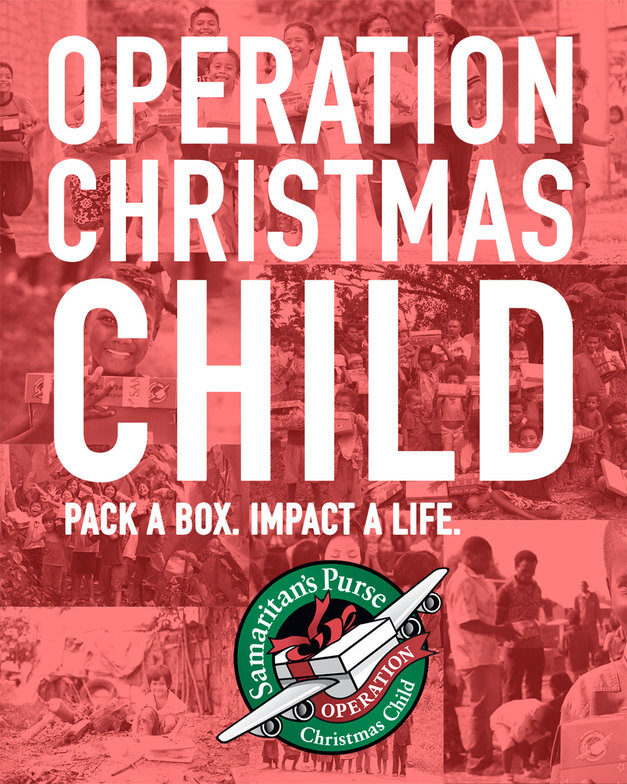 Save to your Calendar
Christian Life Assembly is proud to support Operation Good Samaritan and you can participate!
On sunday morning, Nov 10th, our CLA kids will be packing Christmas Shoeboxes to be sent globally to kids around the world! You're welcome to take home a shoebox from our foyer if you'd like to pack one yourself at home, or we're also asking everyone if they could pitch in by donating a few supplies, for the kids to pack into the boxes that morning! It would greatly help even if everyone brought a little! Toys are one of the most needed items for packing that we always appreciate parents bringing in.
For more info on what items are allowed in the shoeboxes please see their website here
samaritan's purse or pick up a pamphlet in our foyer! Thanks everyone