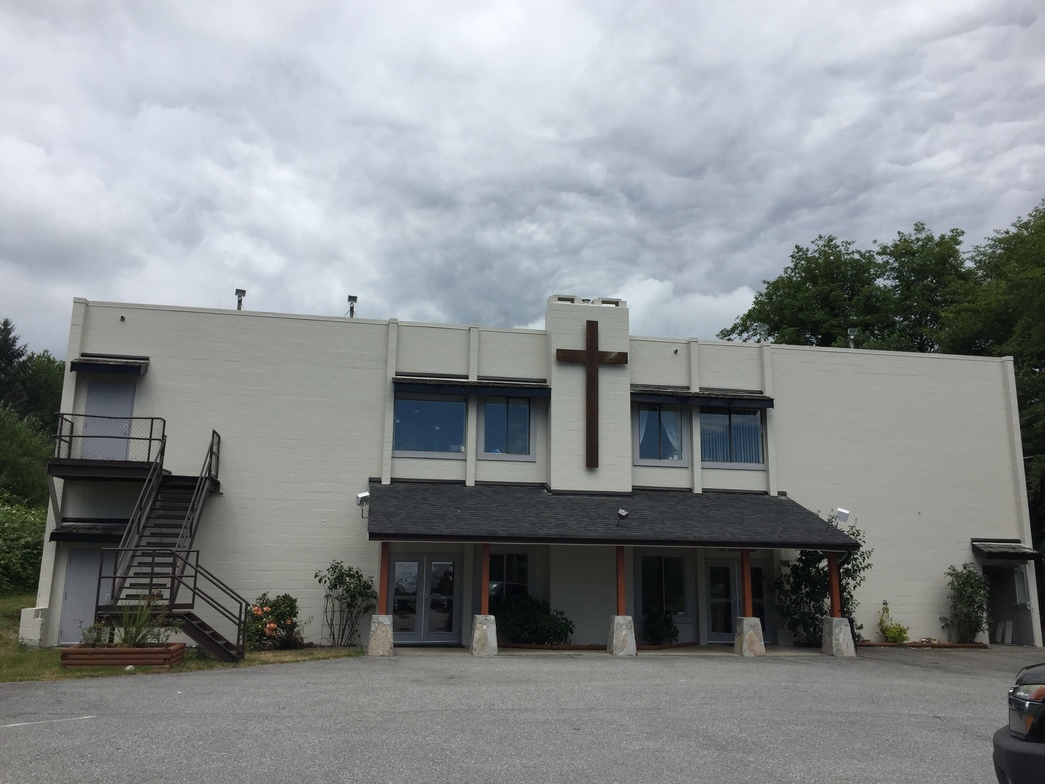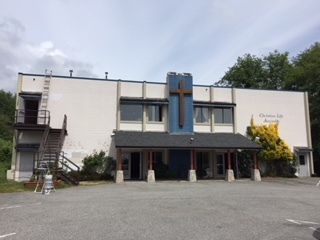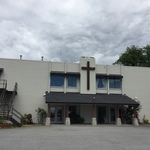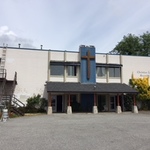 Here's the update on the Church Exterior Painting Project…..We've finished, Yay!! Big shout out to our volunteers to put in many hours and sped up the completion of the project! Thank you for giving of your time, care, and muscle for everything from lunches, painting, operating equipment, clean up, gardening and encouragement!! With your amazing help and heart, we've been able to complete the project sooner than expected, and even come under the original predicted expenses. Praise God! And it looks Fantastic, so clean, and refreshed! We owe a huge thank you to Jim and Bev who arranged for the paint, provided the spraying equipment and oversaw the project.
With the painting and metal facia sheeting completed, the next steps will be to replace the worn shingles on the small overhang roofs above the windows and side doors, clean up the remaining garden areas, and a few touch up here and there. We're also still in the process of researching a ledger stone to cover the feature wall behind the outside cross on the front of the building, and possible flooring options/pricing for replacing our worn foyer carpet! So keep praying :)If you happen to have a recommendation or connection for sourcing any of those products, we're always open to suggestions. You can call or email our office to pass on the info.
And don't forget to check it out as you drive by, or even better, take the opportunity to have a walk around when you come for Sunday morning!
We've provided a little "before & after" with the above pictures!