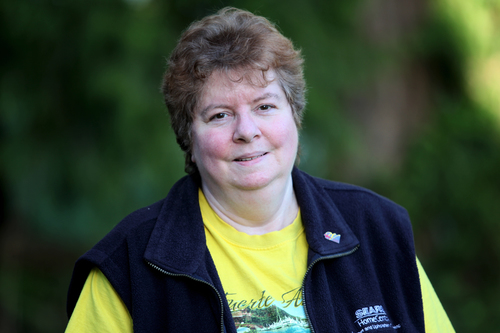 I am 69 years old, a mother to three sons, grandmother to two granddaughters and one grandson. Now I have one great-grandson 3 1/2 years old. As of 4 years ago I am now widowed. I have attended CLA for about 34 years.
In that time I have done just about every ministry in the Church including Children's Church, Woman's Ministry president & treasurer. I have led Care Groups and Bible studies, done Project Little Ones, been on the Church Board several times and even had the privilege of preaching for 3 different Pastors when they needed a Sunday off. I have been involved in all types of prayer groups including Altar Ministry, Intercessory prayer & deliverance prayer.
I was blessed for several years to own a Christian Book Store and was sad when we had to close it down. I have managed a hardware store, worked in a freight office among many jobs and Bryant (my late husband) and I owned a carpet cleaning business which I have now retired from.
I love to travel and cruise and have been blessed to have been to some amazing places and countries and meet so many wonderful people in the said countries and on board the ships. I have even had a chance to share Jesus to several different people. I love to play Bridge and God is giving me openings to share Jesus' love in two of the groups.
Over the years God has done amazing things in my life including several healings over the years.
Jesus is the center of my life and I try to do all things through Him.